With a widening range of skincare products in the market, companies are vying for more natural and organic ingredients to integrate to their labels. A more unpopular option is gamma oryzanol. Discover the uses of this organic component here.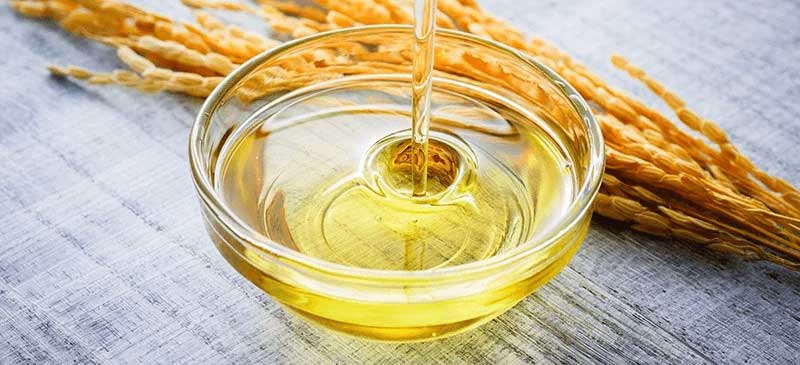 What is Gamma Oryzanol?
Gamma oryzanol is found in nature as a component of rice bran oil, wheat bran, corn, barley, and several other fruits and vegetables. Its commercial source is usually rice bran oil which is about 2% gamma oryzanol. While it was originally thought that gamma oryzanol was a single chemical, further research found it to actually be a mixture of sterol and other triterpene esters of ferulic acids.
These ferulic acid esters have antioxidant properties that are equivalent to or better than tocopherol. The oryzanol content of conventionally heated rice bran oil samples remains approximately the same even when heated at 180˚C for 8 hours. However, when the heating at the same conditions was produced by using microwaves, a decrease in oryzanol content was reported.
Gamma oryzanol is synergistic with tocopherol with the optimum ratio being 0.5 gamma oryzanol to 1.0 tocopherol by weight. The antioxidant effect of this mixture is between two and three times greater than either material used alone.
How is Gamma Oryzanol Used
Gamma Oryzanol is considered to be very safe with only a very low incidence of minor allergic reactions reported.
A 2014 study concluded that "RB-SCE [supercritical CO2 extraction of rice bran], particularly linoleic acid and γ-oryzanol, promotes hair growth and suggests RB-SCE can be applied as hair loss treatment."
Gamma oryzanol has recently been investigated for its ability to slow the progress of melanin pigmentation by intercepting the ultraviolet rays at the skin's surface and hindering their transmission.
Gamma Oryzanol is often seen in sunscreens for this reason. It is also able to protect skin lipids from oxidation and has been used to lessen the appearance of freckles, age spots, and skin darkening.
Gamma oryzanol has been used in over sixty products sold in the cosmetics market, especially in sunscreens. Its powerful antioxidant activity can be a benefit in almost any product that has oils sufficient to dissolve it. Typical use levels are 0.5 –2.5% by weight.
Product Name:
Ally-G-Oryzanol
Product Code:
1077-GO
INCI name:
Oryzanol
Origin:
Derived from rice, Oryza sativa
Production Method:
extraction from refined, bleached and deodorized rice bran oil
CAS No.:
11042-64-1
EINECS No.:
200-289-5
Compliance:
This product complies with the regulations of the US National
Organic Program. This product is kosher, vegan, lacto vegetarian,
ovo lacto vegetarian and GMO free.
Microbiology:
Total bacteria count: <100cfu/g
Total yeast and mold: <10cfu/g
Pathogens: none detected
pH:
Not applicable
Shelf life:
Unopened,36 months from date of manufacture
Storage:
Store in a cool, dry place, away from sunlight
Typical analytical results:
(Not to be used as specifications)
Appearance
White to pale yellowish powder
Odor
Very faint, characteristic
Loss on drying
0 – 0.5%
Residue on ignition:
0 – 0.5%
Heavy metals
0 – 10ppm
Arsenic
0 – 1ppm
Melting point
135-137° C
Summary
Ally-G-Oryzanol, like gamma oryzanol, is often promoted for its health benefits. Unlike its synthetic counterparts, gamma oryzanol is believed to have therapeutic and medicinal merits without the usual harmful effects. Talk to one of our team members for personalized information for your business or cosmetic needs or services, or explore more options from our product catalog here.