Ally-SG, our own stearyl glycyrrhetinate, is an ester of stearyl alcohol and glycyrrhetinic acid. It has been shown to act as a skin-conditioning agent and is evidenced by significant soothing and anti-inflammatory properties. In this article, we navigate the applications of stearyl glycyrrhetinate and its advantages in cosmetics and personal care products.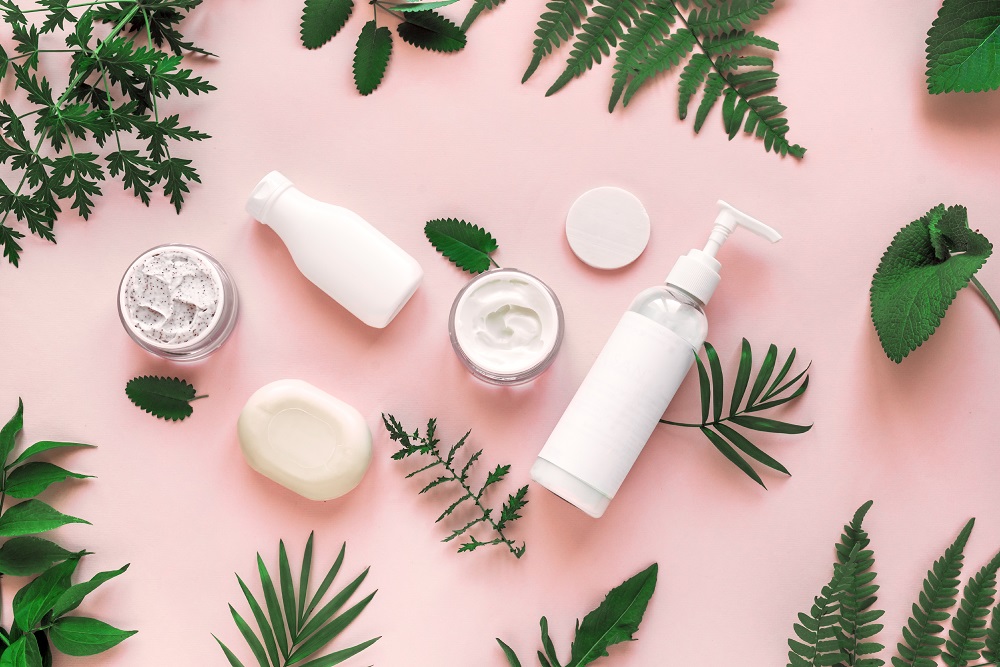 Getting to Know Stearyl Glycyrrhetinate
Stearyl glycyrrhetinate has also been suggested to lighten the skin.¹ Stearyl Glycyrrhetinate has a highly oil-soluble saturated molecular group structure. It dissolves in lipidic environments better than glycyrrhetinic acid. It has good compatibility as it easily dissolves in most liquid lipids and liquid alcohols. Compared to glycyrrhetinic acid, stearyl glycyrrhetinate has a low melting point and it has better soothing properties than the well-known soothing properties of glycyrrhizic acid. Stearyl glycyrrhetinate has a long history of use In cosmetics.² ³
Both the total amount of percutaneous absorption and the absorption rate of anti-inflammatory materials such as stearyl glycyrrhetinate has shown to increase significantly when formulated into a product that also contains hydrogenated lecithin. Further, stearyl glycyrrhetinate-loaded solid lipid nanoparticles evidence delayed and sustained release of stearyl glycyrrhetinate.⁴

Uses of Stearyl glycyrrhetinate
Stearyl glycyrrhetinate has been used as an ingredient in over forty sold-at-retail cosmetic products including mascaras, sunscreens, BB creams, concealers, facial moisturizers, facial treatment products, lip balms, cleansers, anti-aging products, and eye creams.
Stearyl glycyrrhetinate has been found by the Cosmetic Ingredient Review to be "Safe as Used" at concentrations up to 1% by weight.⁵ It has also been determined as unlikely to cause an allergenic reaction.⁶ Typical use levels are 0.5–1.0% by weight. Stearyl glycyrrhetinate is soluble in up to 5% of most lipids, including fatty acids and esters. Very soluble in ethyl alcohol.
Product Name:
Ally-SG
Product Code:
1077-SG
INCI name:
Stearyl Glycyrrhetinate
Origin:
SG is grown in Asia and manufactured in Japan
Glycyrrhetinic acid isolated from the shredded root of licorice plants,
Glycyrrhiza glabra; stearyl alcohol derived from vegetable sources
Production method:
Esterification of glycyrrhetinic acid and stearyl alcohol
CAS No.:
13832-70-7
Microbiology:
Total bacteria count: ≤100cfu/g
Total yeast and mold: ≤100cfu/g
Pathogens: none detected
pH:
Not applicable
Shelf life:
Unopened, 36 months from date of manufacture
Storage:
Store in a cool, dry place, away from sunlight
Typical analytical results:
(Not to be used as specifications)
| | |
| --- | --- |
| Appearance | White to pale yellowish powder |
| Odor | Odorless |
| Loss on drying | <1% |
| Residue on ignition | Not more than .1% |
| Heavy metals | Not more than 20 ppm as lead |
| Arsenic | Not more than 2 ppm |
| Chlorides | Not more than 0.053% |
| Sulfates | Not more than 0.144% |
| Melting point | 70-77° C |
| Glycyrrhetinic acid content | Not more than 1.9% |
| Stearyl glycyrrhetinate content | 95.0 – 102.0% |
Summary
Ally-SG features the usual benefits of stearyl glycyrrhetinate and more; used in an array of cosmetics and skincare products for its soothing and anti-inflammatory properties. If you wish to know more about Ally-SG or any of our products, get in touch with us today. At AllyOrganic, we carry the best natural stearyl glycyrrhetinate option in the market and all other certified organic products you may need.
References
N Morante. Eye Area Dark Circles – A Complex Problem. SpecialChem, July 19, 2007
M Bufo, F D'Abrosca. Evaluation of the soothing activity of Stearyl Glycyrrhetinate. Household and Personal Care Today, Vol. 9 no. 2, March/April 2014
R Finney, G Somers. Antiinflammatory activity of glycyrrhetinic acid and derivatives. Journal of Pharmacy and Pharmacology. October 10, 1958; 10(10):613-20.
C Puglia, L Rizza, A Offerta, F Gasparri, V Giannini, F Bonina. Formulation strategies to modulate the topical delivery of anti-inflammatory compounds. Journal of Cosmetic Science 64, 10/22/2014
Cosmetic Ingredient Review, Final report on the safety assessment of Glycyrrhetinic Acid, Potassium Glycyrrhetinate, Disodium Succinoyl Glycyrrhetinate, Glyceryl Glycyrrhetinate, Glycyrrhetinyl Stearate, Stearyl Glycyrrhetinate, Glycyrrhizic Acid, Ammonium Glycyrrhizate, Dipotassium Glycyrrhizate, Disodium Glycyrrhizate, Trisodium Glycyrrhizate, Methyl Glycyrrhizate, and Potassium Glycyrrhizinate in the International Journal of Toxicology 26 (S2):79-112, 2007
National Library of Medicine. 2012. PubMed online scientific bibliography data. http://www.pubmed.gov.